Welcome to Six Damn Fine Degrees. These instalments will be inspired by the idea of six degrees of separation in the loosest sense. The only rule: it connects – in some way – to the previous instalment. So come join us on our weekly foray into interconnectedness!
There is hardly any other living actress of her generation that has been as universally adored as Angela Lansbury (96). That might sound like a pretty bold statement at first, considering that she was never really considered an 'A list' actress in the world of cinema, and her roles, although charming, were often supporting in the best sense of the word. However, reading about the Stephen Sondheim musical adpatation of the tale of Sweeney Todd in Julie's comprehensive piece from last week, in which Lansbury so memorably played murderous pie-maker Mrs. Lovett, only increased my adoration for this truly universally talented actress in the many fields of her craft.
Angela, the movie star: Yes, there was indeed a time early in her career when things pointed towards a promising career in Hollywood. Fleeing England from the Blitz in 1940, she settled with her mother in New York and attended theatre school. It was her mother Moyna McGill at first who was seeking a career in film and thus moved to Hollywood with her children in tow but it was daughter Angela who was discovered at a party by the writer of Gaslight, to become a successful film directed by George Cukor and starring Ingrid Bergman. Angela's role as a maid with a thick cockney accent made her instantly famous and got her her first Oscar nomination. From then on, her most prolific film roles included the adaptation of The Picture of Dorian Gray (1945), for which she was again nominated for her role as Sibyl Vane and the joyful 1948 adapatation of The Three Musketeers. Her contract with MGM, however, increasingly felt constricted and she ended it in the early 1950s to focus on starting a family. Only later did she give her comeback in The Long Hot Summer (1958) and reached new heights in her craft as dark and manipulative mothers in All Fall Down and The Manchurian Candidate (both 1962), for whose scary depiction of a mother willing to sacrifice everything for political power she was again nominated for an Oscar.
There was a long period in her career in which she then focused on the other marvellous talents she had, but she is of course eternally associated with a few more film roles: a singing witch in Bedknobs and Broomsticks (1971), a singing teapot in Beauty and the Beast (1993), her deliciously delirious Salome Otterbourne in Death on the Nile (1979) and her career-defining go at Miss Marple in The Mirror Crack'd (which got her a similar role in a very famous television series). Eventually, as a sweet but feisty old lady, she would pop up in very popular, cameo-like parts in Nanny McPhee (2005) or Mary Poppins Returns (2018). Considering that she supposedly turned down roles like The Killing of Sister George, Nurse Ratched in One Flew Over the Cuckoo's Nest and Grand Budapest Hotel (Tilda Swinton's part), one wonders what her film career could have held in store for her.
Angela, the theatre star: But Lansbury's career on stage had already begun soon after her arrival in North America, when she toured with theatre companies and sang songs by Noël Coward to earn a living. When her film career seemed to fizzle out in the late 1950s, she found refuge on stage again, starring alongside Laurence Olivier or Joan Plowright. Her true breakthrough came in 1966, when she starred as Mame Dennis in the smash hit Mame on Broadway. It wasn't only critically acclaimed and financially successful, it also made her into the gay icon she still is – her glamorous numbers, campy repartees and myriads of costume changes inspiring drag queens and performers ever since.
Despite the film role of Mame eventually going to Lucille Ball, much to the chagrin of Lansbury, the actress continued to have a successful career in the musical theatre (Gypsy, Dear World) but it was the aforementioned collaboration with Stephen Sondheim as murderous Mrs. Lovett that brought her her second truly iconic role in Sweeney Todd, which she shared with both co-stars Len Cariou and George Hearn and which brought out all her qualities in acting, comedic timing, singing and hamming things up. Even in her later TV career would she sometimes appear in double roles that echoed Mrs. Lovett, most notably in Murder She Wrote.
Let's not forget, though, that Lansbury celebrated a highly successful return to the stage as well both on Broadway and the West End with award-winning turns at Driving Miss Daisy (co-starring with James Earl Jones) or The Importance of Being Earnest, starring as Lady Bracknell, of course. It even seems that these days, the theatre is the creative home she feels most comfortable with past the age of 90!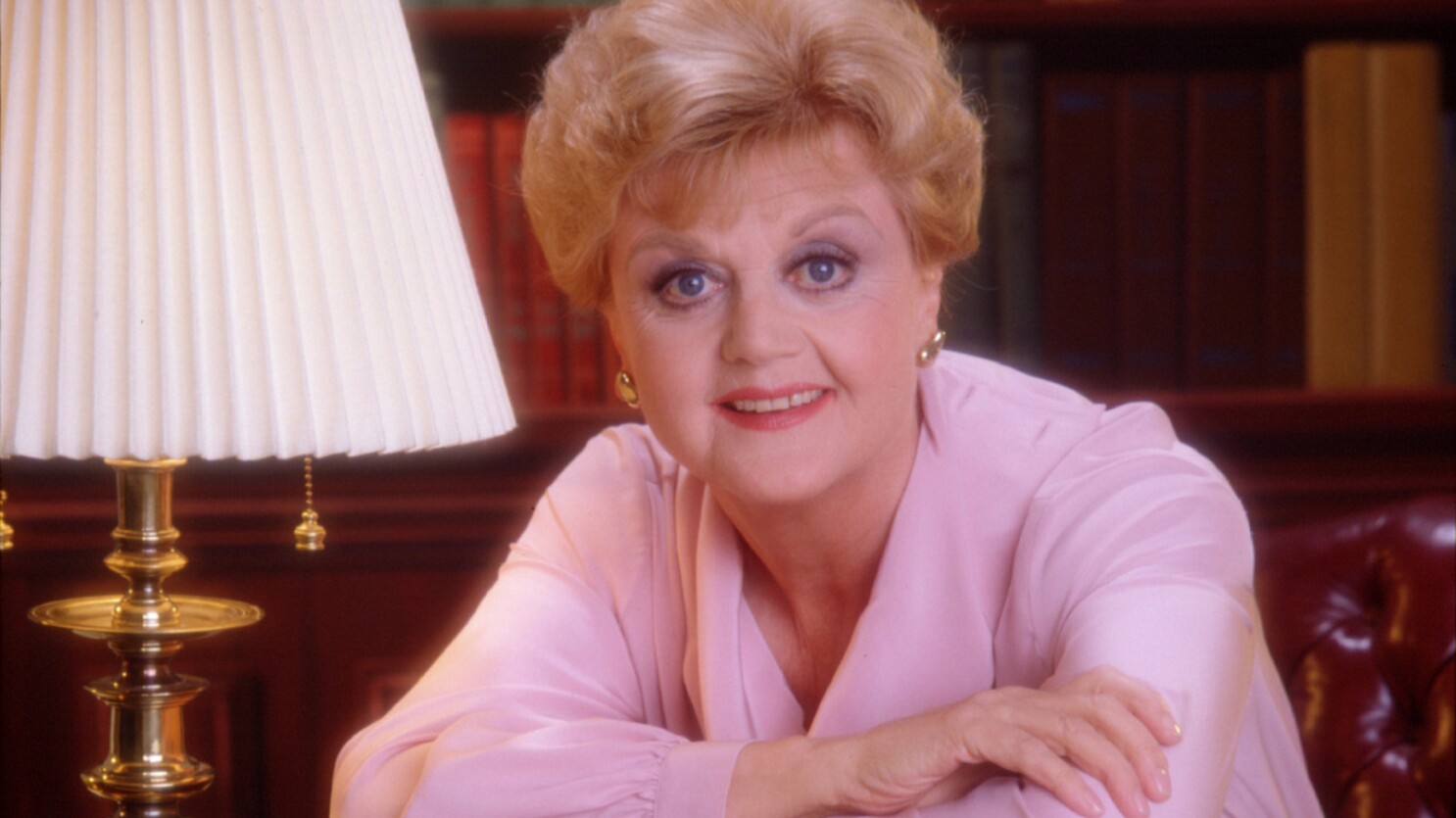 Angela, the TV star: Her most lasting fame came to Angela Lansbury in yet another form in the 1980s: her modern take on Agatha Christie as Jessica Fletcher in Murder She Wrote. The blueprint had indeed been her Miss Marple in The Mirror Crack'd and when Lansbury was cast, creators Richard Levinson and William Link were indeed inspired by her performance and were seeking to recreate their Columbo success with a quainter female counterpart much in the style of Lansbury's Marple. No one suspected at the time that it would run for twelve seasons and 264 episodes (!) between 1984 and 1996 and make Lansbury eternally recognisable to generations of viewers until today, when one easily finds a dozen epispodes still on the programme every day. She had other successful goes at television both in the U.S. (Law and Order) and the U.K. (Little Women on the BBC), but she will forever be associated with her hobby detective from Cabbot Cove, Maine first and foremost.
Angela, the icon: Taken together, these creative fields might not make up an illustrous career in the cinema, on stage or on television alone, but rather highly popular moments in each of them. Whether you adored The Manchurian Candidate or Bedknobs and Broomsticks, whether you binge-watched Murder She Wrote or dressed up as Mame or Mrs. Lovett, whether you sang along with her heart-warming "Beauty and the Beast" or follow one of her many fan accounts on social media these days: there is always a reason to adore Angela Lansbury's charm, wit, humour and camp. In fact, loving her is easy as pie.
With her 96th birthday on 16 October just behind us, may we hope for at least a century of Angela!